Ambassador Hiroka Itakura: Me & my nots bracelet 英語訳、日本語訳でもご覧頂けます。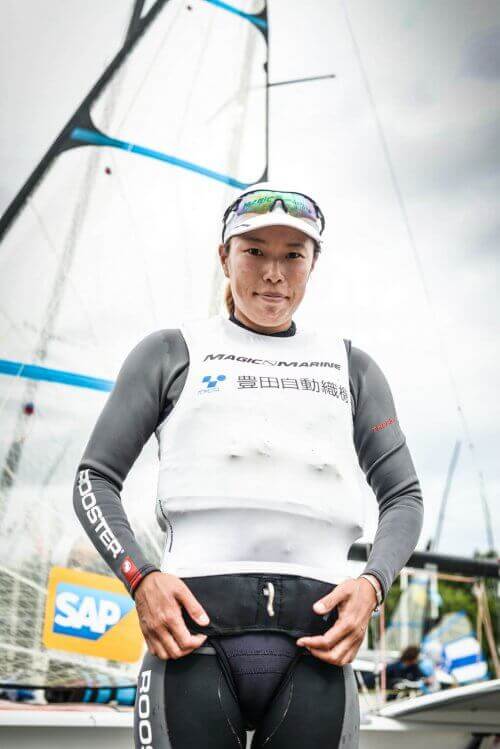 Photographer: Nikolaj Schwaner
日本語訳は下方にスクロールしてご覧下さい。
This week our ambassador Hiroka Itakura, who is the other half of the Japanese 49erFX team, shares her story. She lives in Kanagawa, Japan, and has been sailing for 14 years.
"In life I think it's important to have a goal in everything you do. The ambassadors chosen to wear the nots bracelet all have a strong dedication to achieve their goals, and that makes me honoured to wear one."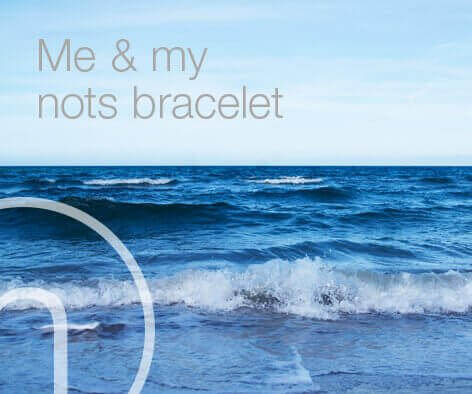 "At times when I face a challenge, I try to remember that there is no wall that can't be torn down. You can make anything happen and I think it's important to be proud of who you are and the decisions you make, and not to regret what you chose.
When I heard the story about nots, I thought it was a wonderful project, and I can feel the positive power that comes from the bracelet. We are now training for the 2020 Tokyo Olympics, I will do my very best on the water, wearing the nots bracelet. I will always be proud being an ambassador."
Read more in English and 日本語訳
Would you like to share your story about you and your nots bracelet? We would love to hear from you. Click here for more information about how to enter.
…………
アンバサダー、板倉広佳(いたくらひろか):私と"nots"ブレスレット
今週は新しくアンバサダーになられた日本49erFXチーム代表のもう一人、板倉広佳さんをご紹介します。日本の神奈川県にお住まいで14年間、セーリングをしています。
「人生において、何事も目標を持ち続けることが大切だと思います。"nots"ブレスレットを身に着けることができるのは、目標を達成するという強い意志を持った選ばれし者、という意味でアンバサダーに選ばれたことをとても光栄に思います。」
「困難な局面にぶつかったときでも、乗り越えられない壁はないということを信じています。どんなことも乗り越えられるように、悔いのない選択をすることで挑戦に立ち向かってきました。」
「"nots"のお話しを聞いたとき、とても素敵なプロジェクトだと思いました。ブレスレットからは力が湧いてくるポジティブなパワーを感じます。私たちは今、2020年東京オリンピックに向けてトレーニングを積んでいます。アンバサダーになれたことを誇りに思います。そして、チームメイトのちかさんと共にブレスレットを身に着け、精いっぱい頑張りたいと思います。」