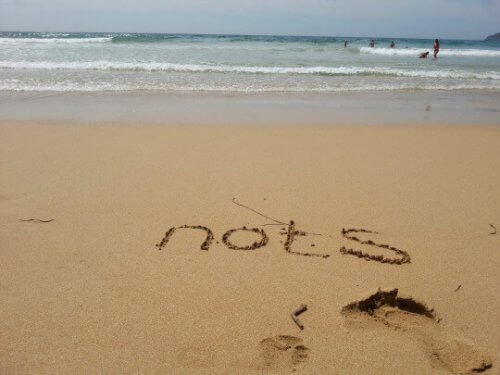 Scroll down for English version
For en lille måned siden fortalte Marlene fra Australien sin historie på vores facebook-side som en del af vores fortællinger om "Mig & mit nots-armbånd".
Nu har vi fået en række dejlige billeder fra Marlene og hendes familie. Vi er rigtig glade for at se armbåndene i så smukke omgivelser, og håber, at resten af Australien vil tage lige så fint i mod os.
Se billederne her og læs – eller genlæs – Marlenes historie herunder. Bliver du inspireret til selv at købe, eller give et armbånd, så kan de bestilles lige her
– Vibeke
Mig & mit nots-armbånd
Marlene, 43 år, fra Sydney, Australien
"Jeg har fået mit nots-armbånd af min dejlige mentor, fordi jeg er noget specielt, og fordi jeg har været på en lang rejse … Mit armbånd er blevet et symbol på, at jeg har min familie med mig, lige meget hvor jeg er. De fire sten symboliserer os som familie, og vores kærlighed til hinanden. For mig, er det vigtigste i livet, at være lykkelig og følge sine drømme – hvor de end bringer dig hen."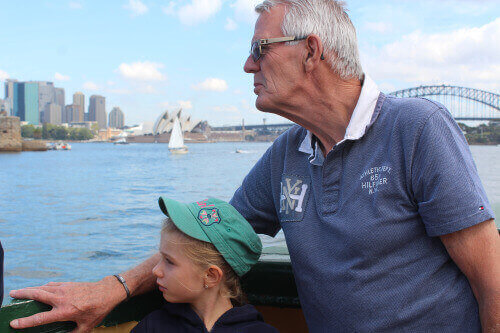 "Jeg har selv givet et armbånd til min far, da han fyldte 70 år. Jeg valgte at få armbåndet tilpasset, så der er fire forskellige farver sten, en farve for mig, min mand og vores to børn. På bagsiden fik jeg indgraveret et hjerte og vores familienavn. Han fik det, fordi vi elsker ham – og fordi jeg gerne ville give ham en speciel gave med en dybere mening. Lige meget hvor vi er i verden, vil min far altid have os tæt på."
Tak for historien, Marlene.
ENGLISH VERSION
A month ago Marlene from Sydney, Australia told the story about her nots bracelet on our facebook page. I've just recieved some lovely photos from 'down under' that I'd like to share with you.
I'm really glad to see the nots bracelets in such lovely sourroundings and hope that the rest of Australia will welcome us too.
You can read Marlene's story a bit further down – and if you're inspired to buy a nots bracelet for your self or a dear friend, orders can be placed right here.
– Vibeke
Me & my nots bracelet
Marlene, 43 years, Sydney, Australia:
"My nots bracelet was a gift from my dear mentor – because I'm something special and because I've been on a long journey … The bracelet have become a symbol of my family. And that they are with me, no matter where I am. To me, the most important thing in life is to be happy and to follow your dreams – no matter where they take you.
We decided to give a nots bracelet to my dad when he turned 70. We had the bracelet custom-made with four different coloured diamonds. The four colours represent my husband, our two kids and me. On the back our family name was engraved alongside a heart shape. He got it because we love him and wanted to give him a unique and special gift. We live far apart, but no matter where we are in the world, my dad will always have us close by."
Thanks for sharing, Marlene.
Follow us
on facebook, Instagram and read more on notsbyheckmann.dk