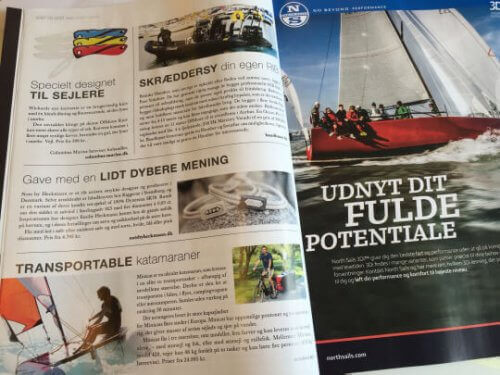 Bådmagasinet, 16. maj 2016
Scroll down for English version
Her er et udpluk af den fine omtale, vi har fået efter udsendelsen af pressemeddelelsen om samarbejdet mellem nots by heckmann og Riggerne.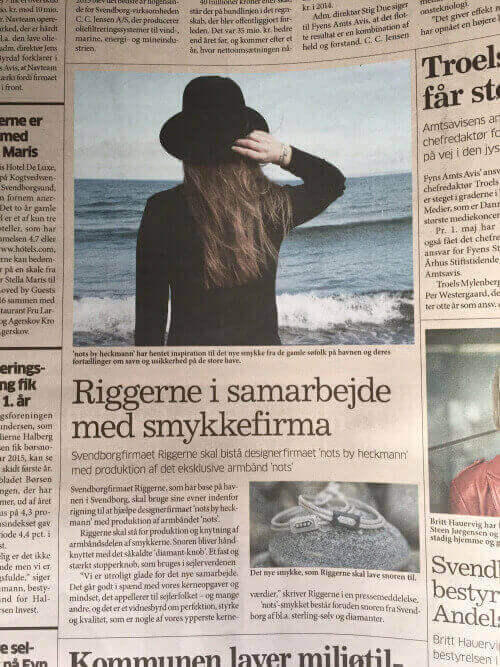 Fyns Amtsavis, 2. maj 2016
Jyllandspostens Bådsektion, 29. april 2016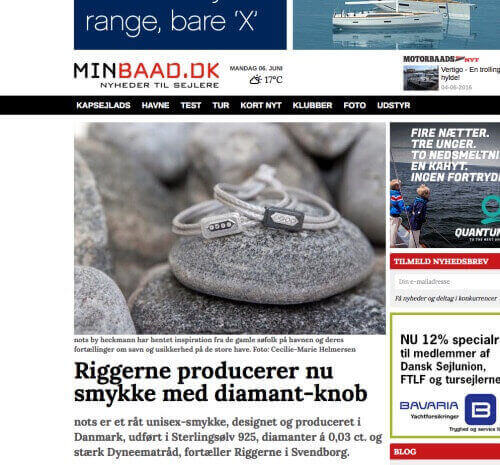 MinBaad.dk 26. april 2016
Klik på linket her for at læse artiklen.
Vi er meget glade for al omtalen og for vores nye samarbejde med Riggerne. Er du nysgerrig, kan du læse vores tidligere blogindlæg om Riggerne og læse mere om dem her.
– Vibeke
ENGLISH VERSION
Above you can see some of the press mentions we have recieved the past few months.
We're very pleased about all the positive articles and mentions we've recieved after the release of a press statement on our new adventure with Riggerne.
All the articles are in Danish of course, but I hope you get a feel for it after all. If you're curios you can see our blog post about the collaboration here, and you can find more on Riggerne here.