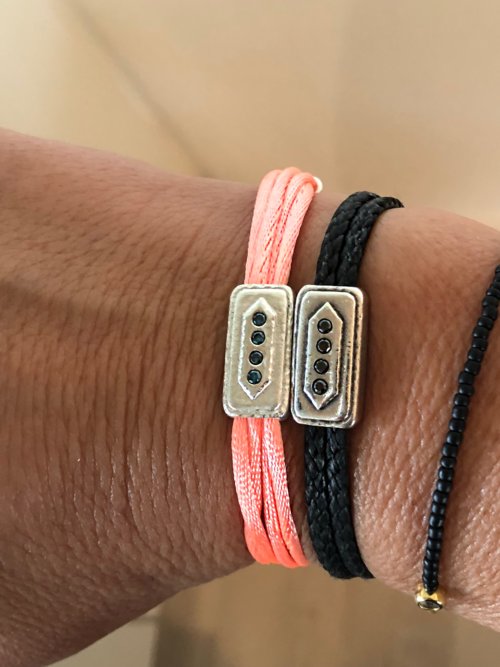 Did you know that it's now possible to buy the nots bracelet in all the colours of the rainbow?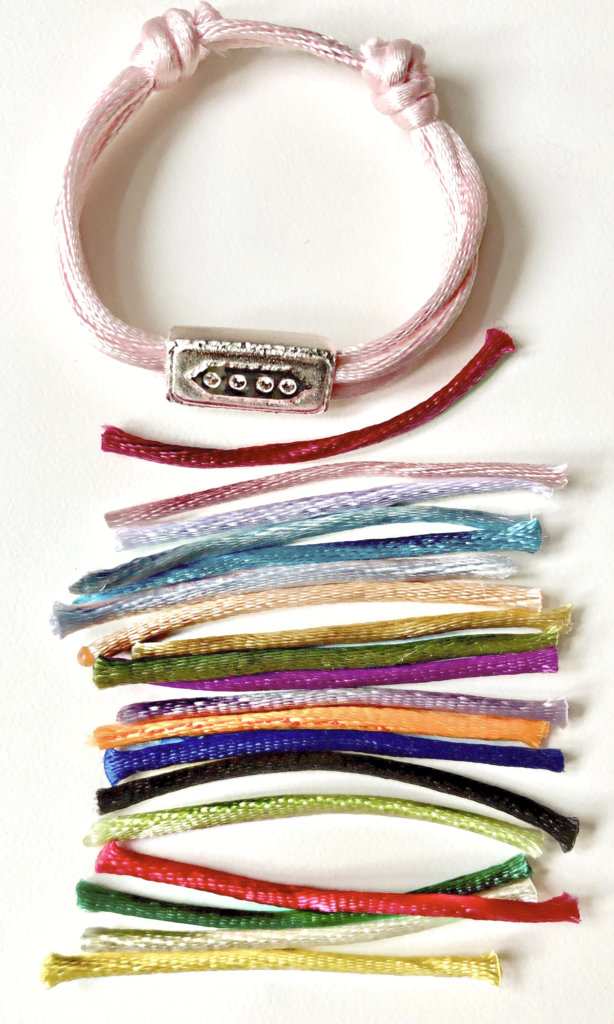 We have been inspired by the manifold and colourful world we live in and now offer the nots bracelet with a coloured satin cord. The design of the cord is a little bit different than the cord of the original bracelet and can be purchased in many beautiful colours.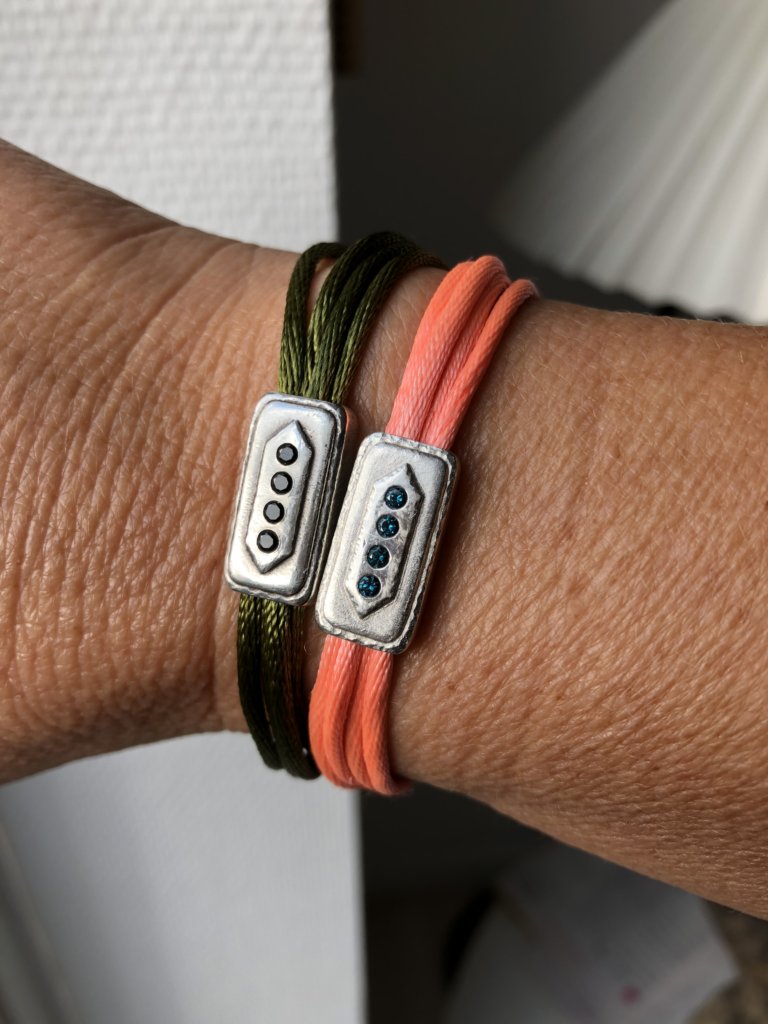 You choose the colour of the cord and then what kind of diamonds you would like on the silver link. The prices are determined by the diamonds and are the same as the ones on our webshop. See more here.
If you already have a nots bracelet and want to change your cord to one of the coloured satin cords, we can do that as well.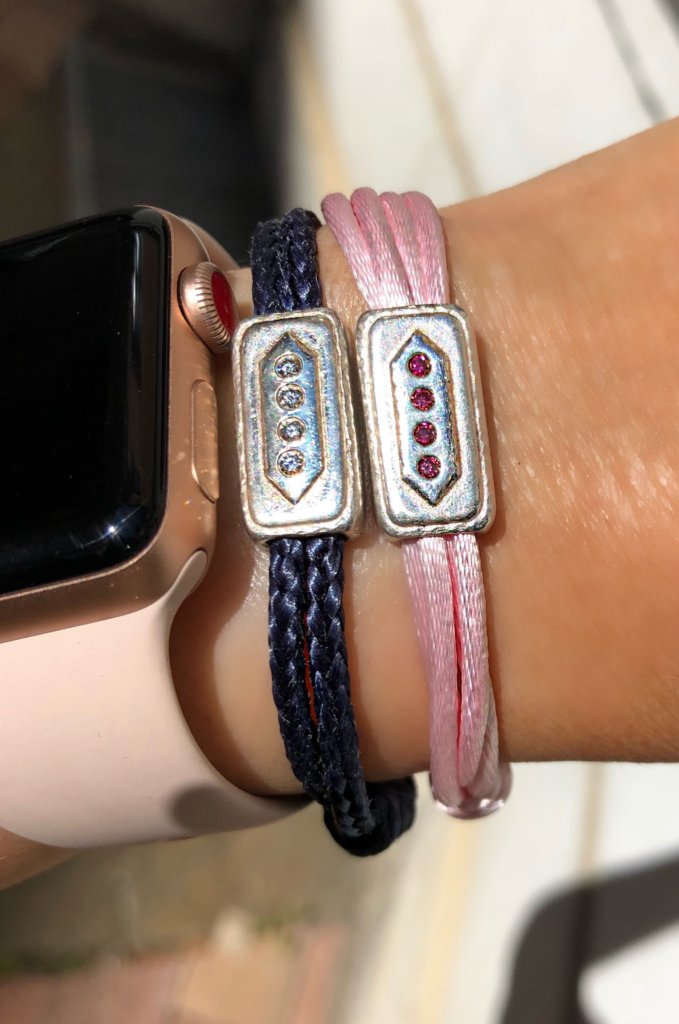 Until the new bracelets are on the webshop they can be purchased directly from Vibeke Heckmann. Please send your order or questions to vhe@heckmann.dk and get your very own custom-made nots bracelet.
Follow us
on facebook and Instagram