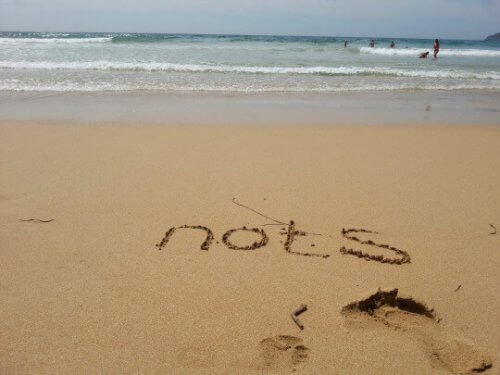 Scroll down for English version
Her hos nots by heckmann er vi rigtig godt i gang med 2016. Vi håber også, at det nye år tegner positivt og dejligt hos jer?
Vi har eventyr og nye spændende muligheder forude på mange områder, og inden længe rejser vi til Australien for at undersøge mulighederne for at indtage det smukke kontinent. Her skal vi møde vores nye samarbejdspartner og ansvarlige for salget af nots-armbånd i Australien, kigge på butikker og mødes med nye mennesker, der allerede nu har vist interesse i os og vores tilgang til livets udfordringer. Vi skal fortælle og inspirere, det bedste vi har lært – og selvfølgelig nyde så meget som muligt af den smukke natur. Det bliver spændende at se, hvad det udvikler sig til hen af vejen.
Det har længe været en drøm for mig, at vende tilbage til Australien, så jeg glæder mig på mange fronter – ikke mindst til at fortælle jer alt om, hvordan det er gået, når jeg er tilbage igen.
Ha det godt så længe.
– Vibeke
Herunder ses Marlene med sin far (og deres fine armbånd) i Sydney. Du kan læse hele historien om Marlene og hendes nots-armbånd her.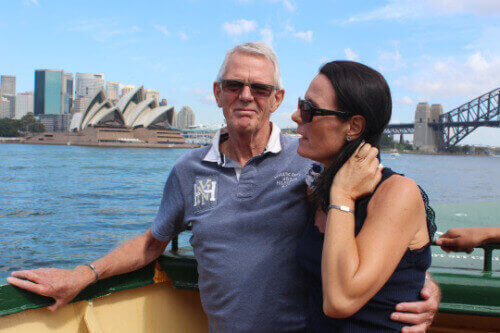 Above: Marlene and her father (and their beautiful bracelets) in Sydney. Read the full story of Marlene and her nots bracelet, right here.
ENGLISH VERSION
Here at nots by heckmann, 2016 is off to great start. I hope the, still quite new, year is looking equally positive and promising for all of you.
We're experiencing adventures and new exciting opportunities in many areas – and it wont be long until we take off to Australia. We'll meet our new local partner and nots re-seller, look at exciting stores, and meet some people who've already shown interest in our story and the nots bracelets.
It's been a dream of mine for years to go back to Australia, so this combination of new business opportunities, inspiring new relations plus a little holiday relaxation in such beautiful surroundings is simply perfect.
We're very excited to see where this next step will take us and I look forward to sharing all the stories with you when I'm back.
Until then – take care,
Vibeke

Follow us
on facebook, Instagram and read more on notsbyheckmann.dk