Scroll down for English version
I sidste uge var nots by heckmann med til det prestigefyldte Open Danish Dragon Championship 2016 i Dragør Havn med sejlere fra både ind- og udland. Vi havde en fin stand klar med smykker, foldere og lister over alle vores seje ambassadører, og havde nogle rigtig dejlige dage!
Og vi var så heldige, at vi også fik lov til at fortælle H.K.H. Kronprins Frederik om vores smykker og tankerne bag. Det var en stor ære – og en kæmpe oplevelse!
– Vibeke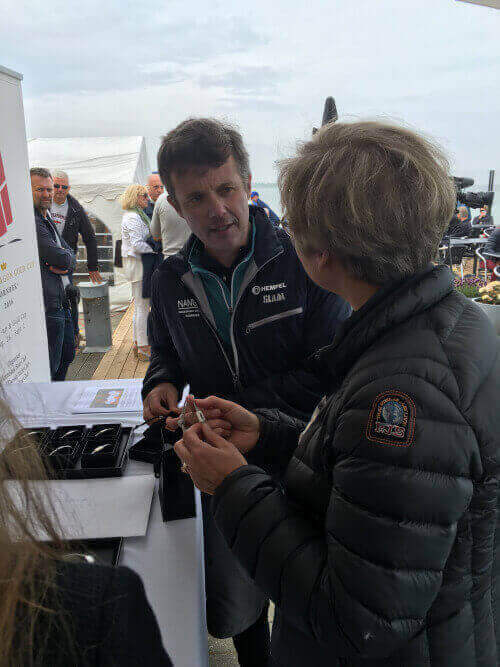 ENGLISH VERSION
Last week nots by heckmann was represented at the prestigious Open Danish Dragon Championship 2016 in the harbour of Dragør (near Copenhagen). Sailors from Denmark and abroad competed in the Dragon race all weekend and as they hit the shore we were ready for a little show and tell. Lots of jewellery, pictures, information, and flyers with our precious ambassadors.
And to top it all we got the chance to tell His Royal Highness Crown Prince Frederik (on the image above the english version) about our jewellery and all the thoughts behind them. Oh! It was a great honor – and an amazing experience.
– Vibeke
Our house photographer, Iben Kaufmann, and I besides our little expo.
Follow us
on facebook, Instagram and read more on notsbyheckmann.dk