Glædelig jul og tak for i år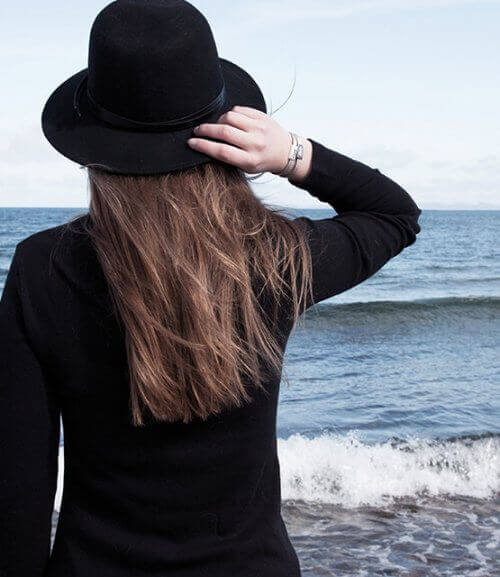 Scroll down for English version
Kære venner, kunder, samarbejdspartnere og netværk
Tak, fordi I har været med til at skabe et fantastisk år for nots by heckmann. 2015 har været fyldt med gode oplevelser, nye indtryk, ny læring og møder med en masse nye mennesker.
Vi har fået en ny ambassadør med ombord, så vi nu har fornøjelsen af både at kalde Mette Bloch og Mads Langer for nots by heckmann-ambassadører. Vores ambassadører er personligheder med styrke, integritet og varme. Personer, vi ser op til og inspireres af. Personer, der drømmer, lever og kæmper – og får nogle knubs og rejser sig igen. Og igen. Mette og Mads er en gave for os, og de bærer deres armbånd på smukkeste vis. Tak.
For os handler nots by heckmann om menneskers historier. Både de gode og de svære. Og om de styrker, du besidder, når du har klaret dig igennem noget svært. At tackle sine største udfordringer på en god måde, gør noget godt for mennesker. Det er som om, det kan mærkes, at de får en ekstra lag. En dybere forståelse for sig selv og andre og en større taknemmelighed overfor livet og alle dets finurlige krumspring.
Hver dag hører, ser eller læser jeg denne slags historier – enten på vores facebookside, på Instagram, i min indbakke eller når jeg er rundt om i landet og fortælle om vores tanker. De historier gør mig så glad. Og jeg er evigt taknemmelig over at få lov at høre dem. Det bekræfter mig i, at vi har fat i noget vigtigt – og det gør mig glad og stolt, at se netværket af nots-indehavere vokse og at folk tager "Gaven med den dybere mening" til sig.
Jeg håber, og tror, på at 2016 bliver året, hvor vi får vores første sælgere i udlandet og derudover står den på flere sælgere i Danmark, flere møder med nye mennesker og mange flere historier – måske også din? Hvis du ikke allerede følger os på facebook eller Instagram, skal du være meget velkommen.
Med dette billede af guldsmed Mads Heindorfs smukke vinduesudsmykning, vil jeg gerne sige mange tak for opbakning og god energi i det forgangne år. Og ønske dig og dine en rigtig glædelig jul – og et godt og lykkebringende 2016.
Kærlig hilsen
Vibeke
– – – – – – – – – – – – – – – – – – – – – – – – – – – – – – – – – –
ENGLISH VERSION
Dear friends, customers, partners and network,
Thank you all for helping us make this a fantastic year for nots by heckmann.
2015 has been filled with good experiences, new impressions, new learning and encounters with inspring and amazing people. We've got a new ambassador on board, so now we have the pleasure of both twice World Champion rower Mette Bloch and singer/songwriter Mads Langer.
Our ambassadors are personalities who encompass strength, integrity and warmth. People we look up to and want to be inspired by. People, who dream, live and fight – and when they receive the occasional blow always rise again. And again. Mette and Mads is a gift to us, and bear their bracelets beautifully. Thank you both.
To us nots by heckmann is about people's stories. Both the good and the tough ones. And the strengths you possess when you have overcome a difficult challenge. Handling major challenges in a positive way does something good a person. It almost feels like they get an additional layer. A deeper understanding of themselves and others and a greater gratitude towards life and all its ups and downs.
Every day I hear, see or read these stories – either on our facebook page, on Instagram, in my inbox or when I'm travelling the country sharing our thoughts. The stories make me so happy. And I am forever grateful that I get to hear them. They're proof that we are on to something important – and it makes me happy and proud to see that the nots network is steadily growing and that people value the "gift with a deeper meaning".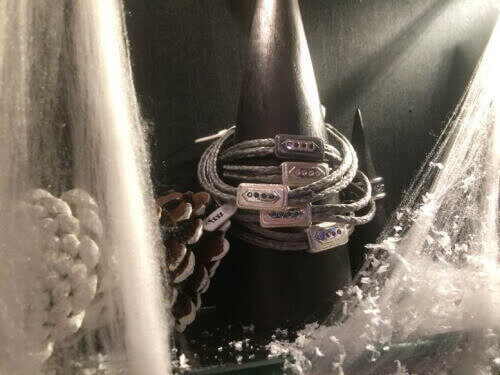 In 2016 we look forward to getting our first vendor abroad, more vendors in Denmark, even more encounters with new people and many more stories – maybe yours as well? If you don't already follow us on facebook or Instagram, you are most welcome to join us.
With this picture of goldsmith Mads Heindorfs' beautiful window decorations, I want to say thank you for all the support and good energy in the past year. I wish you and your loved ones a merry Christmas and a happy and joyful 2016.
– Vibeke
Follow us
on facebook, Instagram and read more on notsbyheckmann.dk