Happy New Year from our ambassador Katja Salskov-Iversen – Olympic bronze medalist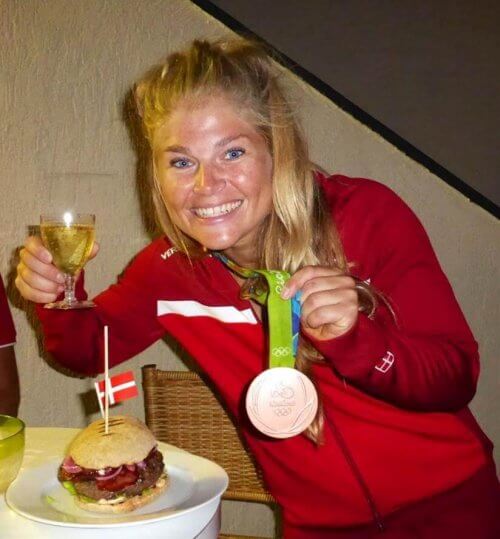 This year I have reached the biggest goal I have ever set – one that my teammate and I have been working for the past 5 years to achieve. We won an Olympic medal. The medal represents hours and hours of hard work, but also the experience of a lifetime, incredible teamwork and a process that has taught us so much. In 2016 the medal was won, but it reflects years of fighting.
My goal for 2017 isn't as set as it was in 2016. I don't know yet what the future will bring – if sailing or studying will be prioritizes – but no matter what my goal in 2017 is to live in the moment and take the best decisions I can based on the reflections and the feelings I have when I'm in the now. It's super difficult to imagine a year or more ahead and try to calculate what will happen. I would like to do the things that motivates me and help me grow as a person right now, so it's exciting to see where that takes me.
Happy New Year! Katja Salskov-Iversen