Introducing nots to the Chinese tourists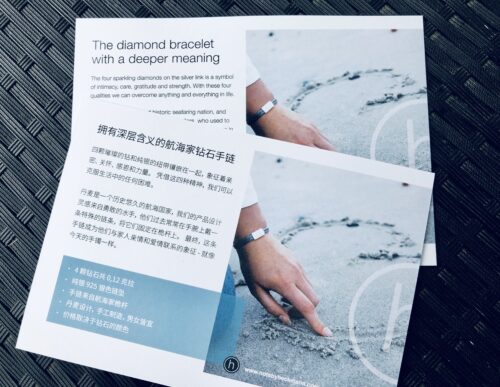 Right now there is a boom in the number of Chinese tourists who visit Copenhagen to explore the beautiful city. Many of them find their way to Robinson Jewellery & Watches in Toldbodgade, where they now will be able to buy the nots bracelet – a unique piece of Danish design inspired by the history of Denmark and our seafaring roots.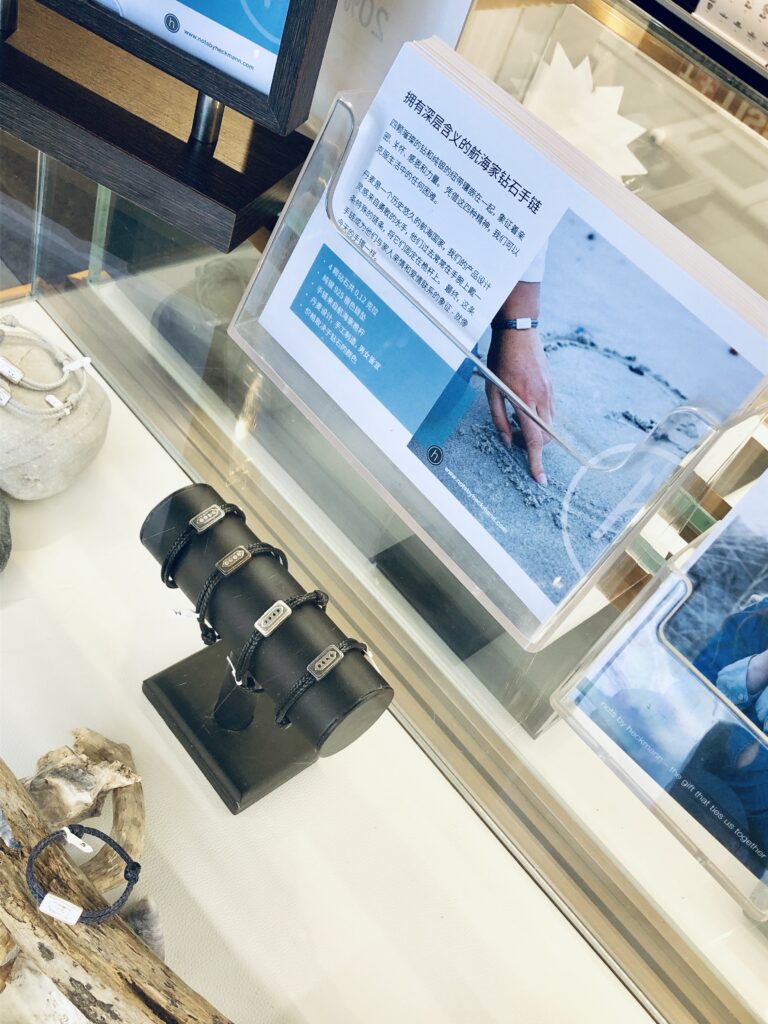 The unisex diamond bracelets are featured in the very first glass display the customers see. The main customers visiting Robinson Jewellery & Watches are Chinese, and we are excited for the opportunity to see the nots bracelet travel all the way to China.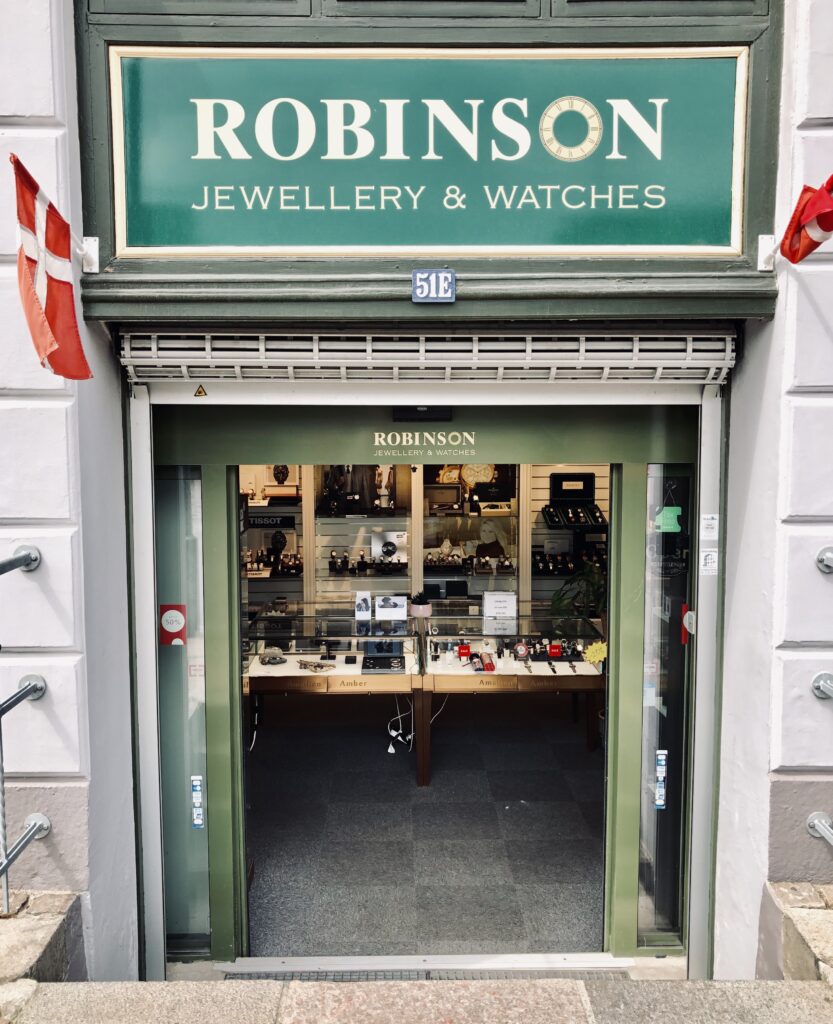 Robinson Jewellery & Watches carry some of the best in Danish and international design, and we are proud to be one of the brands in the store now.
Please contact Vibeke Heckmann if you would like to hear more about how you can get a custom-made bracelet for your store or company:
info@notsbyheckmann.dk / mobile +45 2325 2660