Line 44 years: Me & my nots bracelet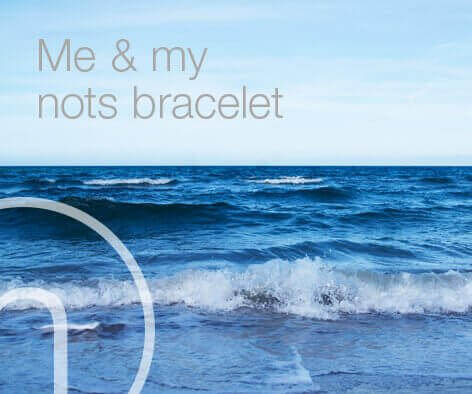 This week Line, 44 years old from Sydney, Australia, shares her story. Thank you Line.
"I'm a firm believer that it's important to say YES to the opportunities you get in life, even if you're not always 100% sure where they will take you. I'm Danish, and the past 5 years my family and I have lived in Singapore and Australia, and we are just about to move to the Netherlands. We have had amazing adventures and build strong friendships with people from all over the world. Today this is our life, and I know first-hand that saying YES brings good things to your life.
I got my nots bracelet a few years ago when I had the pleasure of meeting founder Vibeke Heckmann. We started working together, building the brand on the Australian market. I have always loved Danish design because of its simplicity and high quality – and the nots bracelet is a symbol of everything Danish. I'm especially proud of my nots bracelet because it's designed with a deeper meaning. It makes me remember where I come from and all the great things about being a Dane living in a global world.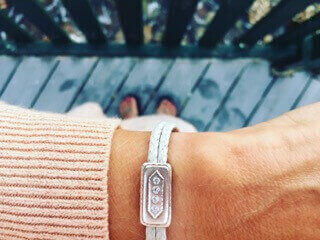 If I were to give someone else a nots bracelet, I would give it to my parents. Even though they have lived in the same town, in the same house and been a part of their local community for nearly 50 years, they have always supported me on my journey through life, wherever it has taken me. I know they have struggled having their grandchildren more than 10,000 km away, but they have always been there for us and they still are.
Even if it's an expensive bracelet, it's a treat in life to wear the nots bracelet, and it will always remind me of the best things in life."
Would you like to share your story about you and your nots bracelet? We would love to hear from you. Read more here.