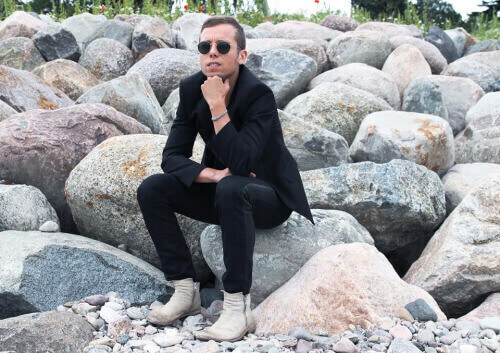 Scroll down for English version
Måske har du allerede set det på vores hjemmeside eller på facebook, men vi vil også gerne dele den gode nyhed her. Vi har nemlig fået en ny ambassadør med hjertet på det helt rette sted.
Mads Langer er sanger og sangskriver. Født i Aabenraa og opvokset i Skive i et hjem med både klaver og trommesæt. Han er en utrolig charmerende og lun ung mand med en smuk og intens stemme – og vi er meget stolte over at have ham med som ambassadør for nots by heckmann.
Om betydning af sit eget armbånd og de vigtige her ting i livet, siger Mads Langer:
"Det er vigtigt at italesætte godhed over for de mennesker, man holder af. For mig er dette armbånd et fint og vedvarende symbol på opbakning, godhed eller tak til det menneske, man har foræret det.

Jeg har selv fået mit armbånd af en, for hvem det jeg gør har gjort en forskel. Det tænker jeg på, hver gang jeg ser på armbåndet. For mig handler livet om, at det skal leves med nærvær, godhed og autenticitet igennem op- og nedture.

Det er gennem stærke bånd og nære relationer, man kan bevare sin retningssans på livets vej. Det symboliserer mit nots-armbånd for mig".
Vi kunne ikke være mere enige.
Tak, fordi du er med ombord, Mads.
Vi glæder os til at se, hvor samarbejdet tager os hen.
– Vibeke
ENGLISH VERSION
Ambassador Mads Langer
You may have already seen it on our website or on facebook, but we'd like to share the good news here as well. We've got a new nots by heckmann ambassador.
Mads Langer is a Danish singer-songwriter. He was born in Aabenraa in South Jutland but grew up in a town called Skive in central Jutland, in a home with a piano and a drum kit. He is an incredibly charming and warmhearted young man with a beautiful and intense voice – and we are very proud to have him as an ambassador.
When asked about the important things in life and the meaning of his own bracelet, Mads Langer says,

"It's important to talk about being kind to the people you care about. To me, this bracelet is a lovely and lasting symbol of support and kindness or a means of saying thank you to the person you give it to. What I do made a difference to the person who gave me my bracelet. I think about that each time I glance at the bracelet.

To me, life is about presence, kindness and authenticity through ups as well as downs. Strong bonds and close relations help you maintain a sense of direction through life. And that is what my nots-bracelet symbolizes to me".
We couldn't agree more.
Thanks for joining us Mads. We're very excited to see where this collaboration leads us.
– Vibeke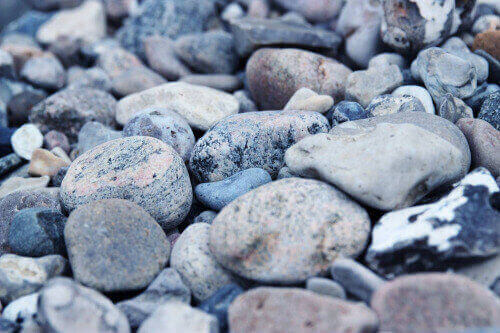 Follow us
on facebook, Instagram and read more on notsbyheckmann.dk