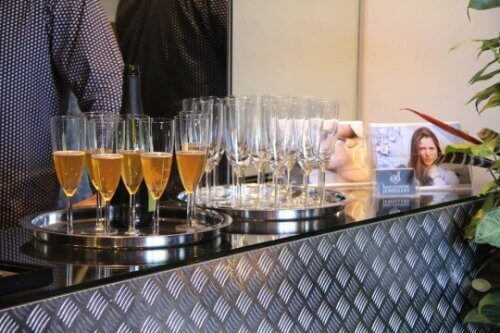 Scroll down for English version
Tirsdag den 21. april afholdte vi pressevent hos vores guldsmed Mads Heindorf i København. Det var en rigtig hyggelig aften med inspirerende oplæg fra vores ambassadør Mette Bloch, gæsteoplæg fra Emilia Van Hauen, goodiebags, spørgsmål fra vores gæster og dejlig mad fra Gercke's Corner.
Emilia van Hauen er Cand.Scient. Soc, HD(A), IAA, foredragsholder, forfatter og kommentator. Hun beskæftiger sig overordnet med tidsånden i samfundet, og har speciale indenfor moderne livsformer – og trends og tendenser i samfundet.
Om nots-armbåndene sagde hun bl.a.:
"Vi lever i en hyper kompleks tid, hvor det kan være svært at placere sig selv med mening og retning i samfundet og tiden – og derfor kan en fysisk manifestation af en hændelse, en beslutning, en relation, et opnået mål eller noget helt femte hjælpe os til at minde os om, hvem vi er – og hvad vi synes er vigtigt i vores liv. Det repræsenterer nots på en virkelig fin måde."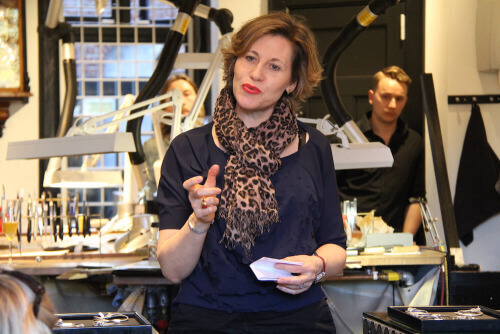 Mette Bloch er dobbelt-verdensmester i roning, skribent, forfatter, en fremragende foredragsholder og ambassadør for nots. Hun sprudler af liv, power og glæde, og bruger sin gode energi på at motivere og begejstre de mennesker, der er så heldige at være i hendes nærhed.
I sit oplæg fortalte hun bl.a., at armbåndet minder hende om, at det er vigtigt at være nærværende, når hun vælger at gøre noget sammen med andre. Og om den styrke det er, at være autentisk og turde stå ved sig selv og de styrker – og svagheder – man nu engang har.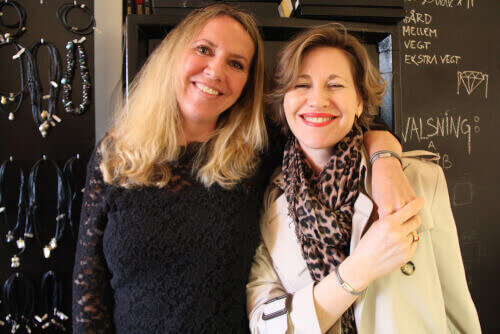 –
ENGLISH VERSION
On the 21st of April we held a little event for the press at our jeweler Mads Heindorf in Copenhagen. It was a really nice evening with inspiring presentations from our ambassador Mette Bloch, a special guest apperence by Emilia van Hauen, goodie bags, questions from our guests and lovely food from Gercke's Corner.
Emilia van Hauen (picture above to the right) is a Danish lecturer, author and commentator. Amongst many other things she works with the zeitgeist of society, and specializes in modern lifestyles, trends and tendencies in our society and the way we live our lives.
She said the following about the nots bracelet and our work,
"We live in a hyper complex time where it can be difficult to position ourselves with meaning and direction in both society and time – therefore a physical manifestation of an event, a decision, a relationship or an achieved goal can help to remind us of who we are – and what we think is important in our lives. This is something very well represented in nots."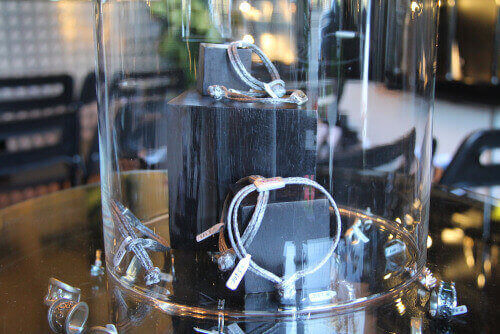 Mette Bloch (picture above to the left) is a twice World Champion rower as well as a writer, author, an excellent lecturer and ambassador for nots. She is full of life, power and happiness, and she uses her amazing energy to motivate and excite the people who are lucky enough to be close to her.
In her lively and highly entertaing talk, amongst many other tings, she said,
"The core values of nots really appeal to me – intimacy, care, gratitude and strength. To me, all four form the basis of all and any success, joy and … yeah … the good life. They reflect a place where we can be ourselves, with all the challenges that it entails, while also having the extra energy to be there for others. The better we feel about ourselves, the more we have to give."
She also emphasised that her own bracelet reminds her of the strength of being authentic, having the courage to stand by who we are with all the strengths – and weaknesses – we hold.
Thanks to both our speakers for the kind and inspiring words.
– Vibeke