Scroll down for English version
I denne uge fangede vi et af vores nots by heckmann armbånd på TV for første gang. Det var et sjovt øjeblik. Det er vores ambassadør Ulrikke Gercke, som bærer det så flot i sit og søsterens DK4-program "Til bords med Søstrene Gercke."
Her er lidt billeder fra programmet optaget på det smukke Rudolph Tegners Museum i Dronningmølle. Tak for den fine fremvisning, Ulrikke.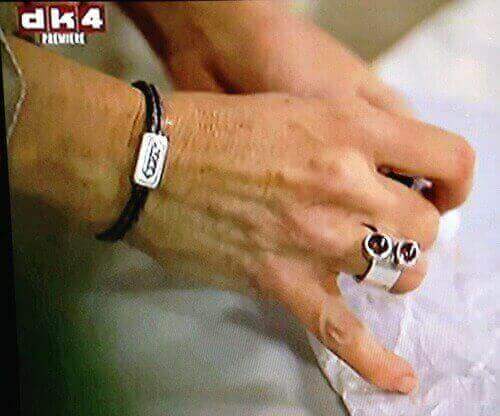 I forlængelse af vores lancering den 20. november 2014 og frem til i dag har vi fået nogle helt fantastiske tilbagemeldinger, og vi har fået roser for både smykkets design og historien bag.
Vi er så stolte af, at nots by heckmann allerede nu bliver båret af mange – og at det også ligger som gave under juletræet. Tak.
Rigtig glædelig jul til jer alle.
– Vibeke
–
This week one of our ambassadors, Ulrikke Gercke wore our nots by heckmann bracelet in her (and her sisters') show on a Danish TV-channel. It is the first time nots has been on TV, so it was a really fun moment for us. Thank you, Ulrikke.
Since our launch at Nov. 20th 2014 we've gotten a lot of positive feedback – both concerning the design it self and the story behind nots. We're proud and thankful that so many are wearing nots already and glad to know that after this years Christmas gifts are unwrapped – even more people will.
Thank you all for your support.
Merry Christmas.
– Vibeke
Follow us
on facebook, Instagram and read more on notsbyheckmann.dk