Sommer, sol og skøn omtale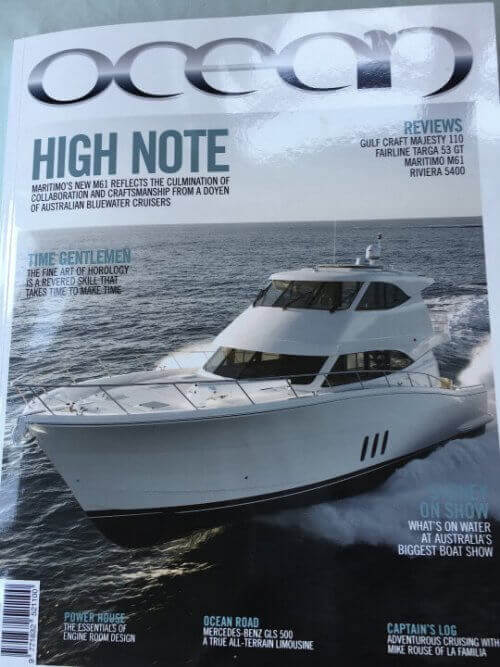 Scroll down for English version
Mens sommeren har været på sit højeste herhjemme, har vi fået flot omtale i det australske sejler- og livsstilsmagasin Ocean.
Under overskriften "Winter Retreat" er vi kommet i fornemt selskab med luksuriøse accessories, der kan bruges som gave, når temperaturen falder.
Når vi nyder sol og rosé nordpå, er det jo vinter på den sydlige halvkugle.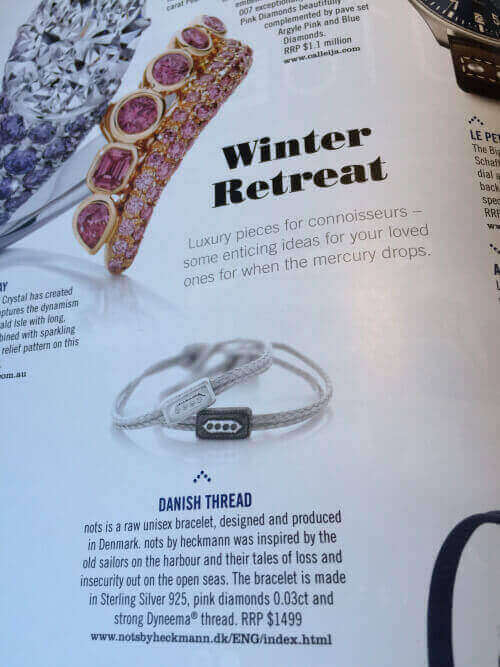 Også det danske magasin Design Ure Smykker har givet os flot omtale i deres issue #5, hvor markedets nyheder og innovative designs præsenteres.
Vores smilende ambassadør Mads Langer pryder også siden.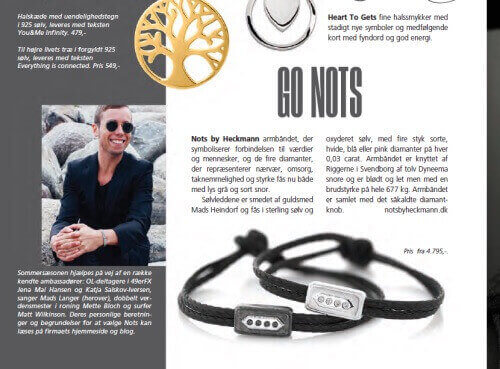 Læs mere om, hvad nots by heckmann betyder for ham her.
……………………………………………………………………………………………
Summer, sun and great press
During the summer we have been mentioned in the Australian sailing and lifestyle magazine Ocean. The headline is "Winter Retreat" and we are in the beautiful company of luxurious accessories and gift ideas for when the temperature drops. When we are enjoying the sun and rosé up north, it is of course winter in the southern hemisphere.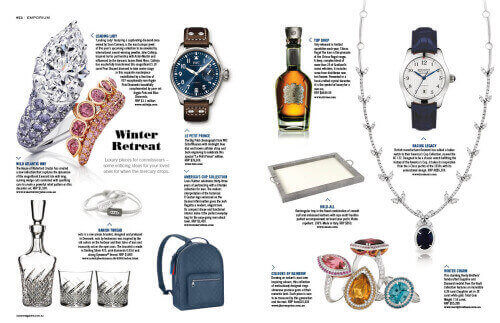 The Danish magazine Design Ure Smykker writes about new and innovative design and mentioned us in the latest issue #5. Not only did we get a beautiful presentation of our latest nots design with black string, but our smiling ambassador musician Mads Langer adorns the page too. Read more about what nots by heckmann means to him here.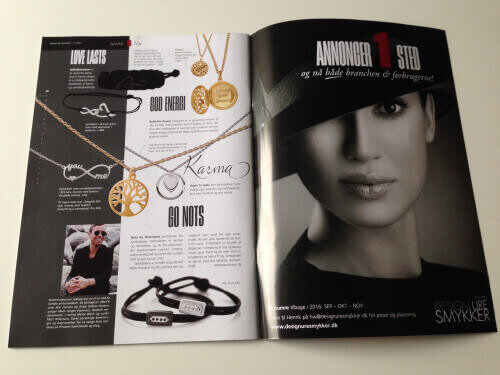 Order your own personal nots by heckmann bracelet under "Orders" here.
Follow us 
on facebook, Instagram and read more on notsbyheckmann.dk