Ambassadors Chika and Hiroka
日本語訳は下方にスクロールして下さい。
Chika Hatae and Hiroka Itakura is a powerful team representing Japan in 49erFX. In the European championship in Kiel 2017 they ended up in the top 10 as number 8, and at the moment they are training hard for the 2020 Tokyo Olympics – in the very same harbour that the actual Olympic race will be taking place.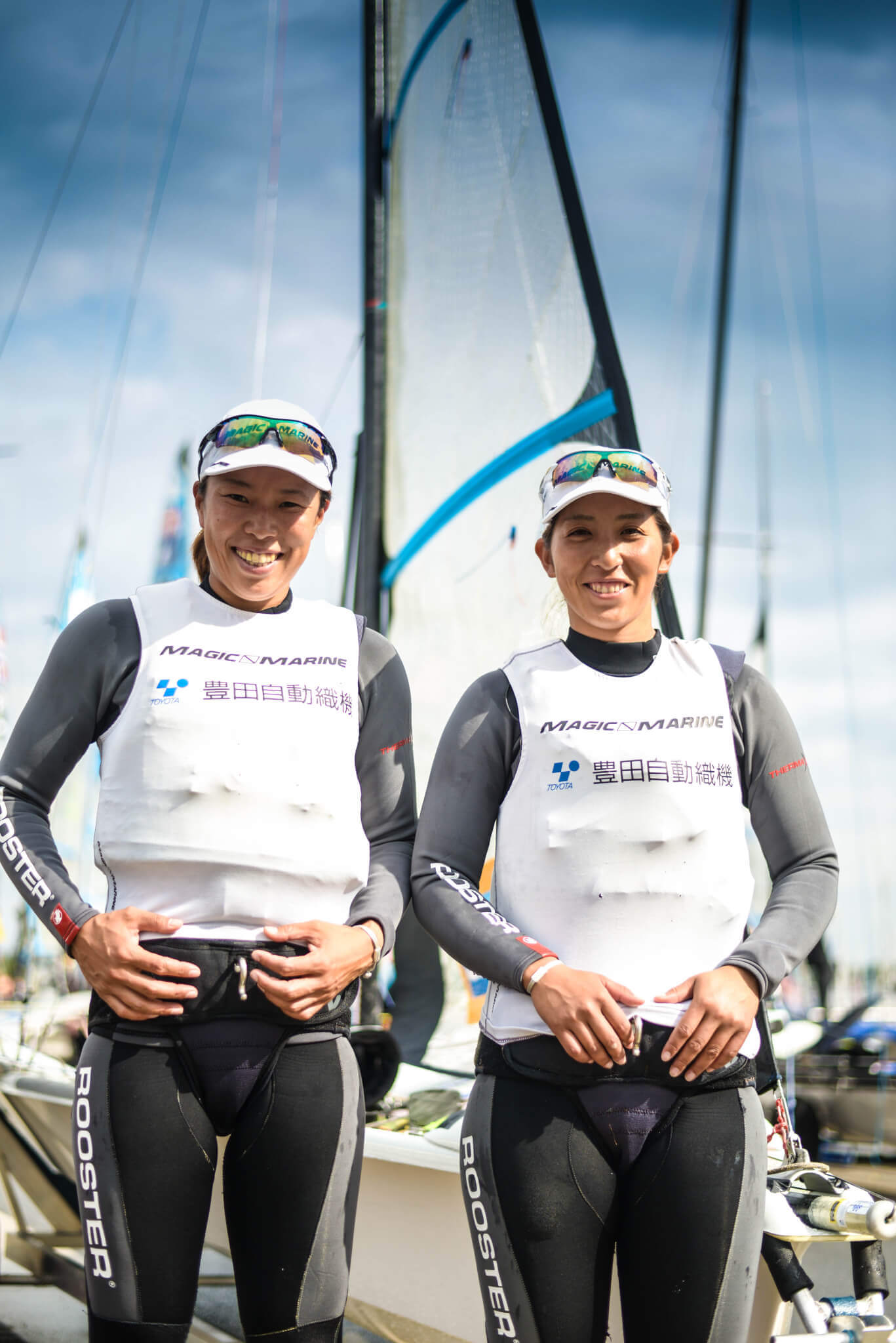 Hiroka Itakura to the left, Chika Hatae to the right.
Chika, "I believe that it's important to thank everyone that supports you in your life. I wouldn't be able to do what I'm doing without the people that always supports me and encourages me. I owe a lot to my family, friends and my partner for always empowering me." Hiroka continues, "In life I thinks it's important to have a goal in everything you do. The ambassadors chosen to wear the nots bracelet all have a strong dedication to achieve their goals, and that makes me honoured to wear one. I can feel the positive power that comes from the bracelet, and when I heard the story about nots, I thought it was a wonderful project."
Chika, "I'm also very honoured to be chosen as an ambassador among many sailors. It makes me very proud. Furthermore I think the bracelet is beautiful, and it has made us feel like an even stronger team, wearing it together.
We are very pleased to have these passionate sailors, Chika and Hiroka, as our nots ambassadors.
…………….
アンバサダー:波多江慶(はたえちか)、板倉広佳(いたくらひろか)
波多江慶さん、板倉広佳さんは日本の49erFXを代表するパワフルな選手です。2017年、キールで行われたヨーロッパ選手権大会ではトップ10に入る8位に入賞しました。今現在は2020年東京オリンピックに向け、そのオリンピック会場となる江ノ島ヨットハーバーで懸命にトレーニングを積んでいます。
慶さん「私を支えて下さるすべての人に感謝することは私の人生でとても大切です。私を支え、応援して下さる方々なしでは今の私はありません。私の家族、友人、恋人、全ての人に感謝することで更に周りからパワーをもらえると思っています。」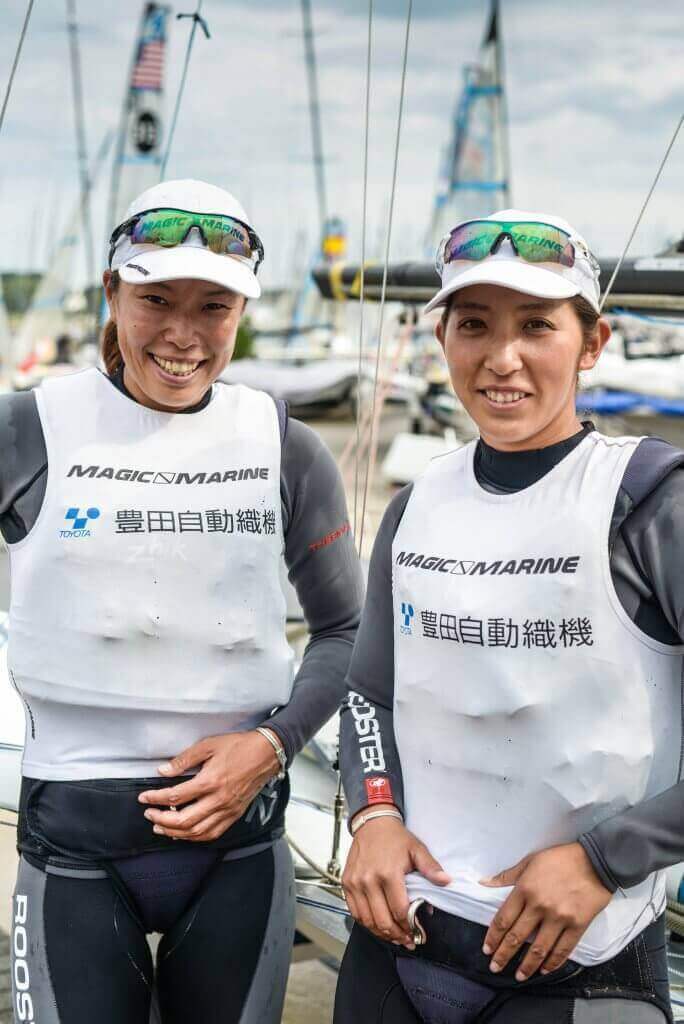 左は Hiroka Itakura そして右は Chika Hatae
広佳さん「人生において、何事も目標を持ち続けることが大切だと思います。"nots"ブレスレットを身に着けることができるのは、目標を達成するという強い意志を持った選ばれし者、という意味でアンバサダーに選ばれたことをとても光栄に思います。"nots"のお話しを聞いたとき、とても素敵なプロジェクトだと思いました。」
慶さん「たくさんのセーラーの中から"nots"by heckmannのアンバサダーに選んで頂きとても光栄です。ブレスレットはとても美しく、そして、チームメイトの広佳さんと二人で身に着けることでチームの結束感が生まれました。」
私たちはパッションに溢れたセーラーの慶さん、広佳さんを"nots"アンバサダーに迎えることができ大変嬉しいです。